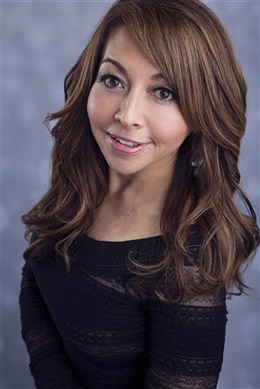 Marisa
Master Stylist/Owner
I feel so lucky each and every day to get to help our clients at Charisma look and feel fabulous. Nothing makes me happier than seeing the look in the eyes of a client who we have helped to achieve the look they wanted.
Hair styles and fashion are always evolving – it's our profession to keep up with the latest looks, cuts, techniques, and fashions – and I take that responsibility seriously. Thankfully, it's not only a profession, but a passion I have had since I was a little girl – so it's still fun and exciting too!
As a stylist and as the owner of Charisma Hair Fashion, the bounce in your step and the smile on your face as you leave our salon is such a gratifying reward to me and our team.
Call us today – we can't wait to see you again!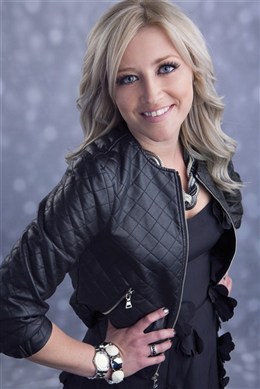 Andraes
Master Stylist/Manager
I was 12 years old when I did my first haircut. I convinced my mother to let me trim her hair with the kitchen scissors. I would not recommend this. It was not the best looking haircut I have seen or done, however my passion for hair became evident and it encouraged me to pursue my interest in hairstyling. Over the years while working at Charisma, I have had the opportunity to take many educational courses and have travelled to Italy, New York, Miami, LA, and many other cities. This has helped me to stay current with the latest trends. As a master stylist and manager, I pride myself in continuing to learn new techniques and deepen my skillset. I strive to continuously encourage and support my team through strong work ethics and inspire them to be the best that they can be.
Shalin
Master Stylist
I was born and raised in Kaiserslautern, Germany and I can tell you with all honesty, the only thing I love more than Schnitzel and Strudel is hair…but don't worry, I only eat the first two.
After completing 3 years of extensive cosmetology training, I moved to Canada in November of 2011 and quickly fell in love with this country, its beautiful people and Charisma Hair Fashion Salon–the only place that has allowed me to mistake the word "porcupine" for "pikeyporn" without mercilessly teasing me. I still think that's a ridiculous name for an animal.
I've been styling and colouring hair for over 9 years now and it's still a great pleasure and privilege to meet new clients, learn new techniques and be a part of the team here at Charisma.
"I'll" gonna see you soon! (Another common phrase I like to say wrong!)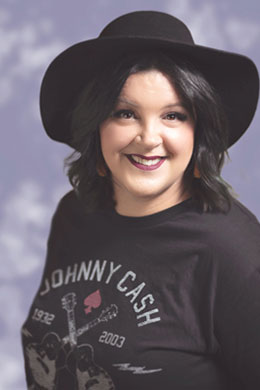 STACY
Master Stylist
I have always been passionate about doing hair and makeup. I enjoy customizing colours and making hair beautiful. As far as I can remember, my creative mind lead to some interesting results as I would experiment on my younger sister. Now more than 20 years later, there's not much I don't love about this industry. Give me long beachy blondes, hot pink pixies, and all the unicorn hair with everything in between. I love that I have chosen a career that allows a creative mind, no boundaries and offers endless opportunities to grow and learn.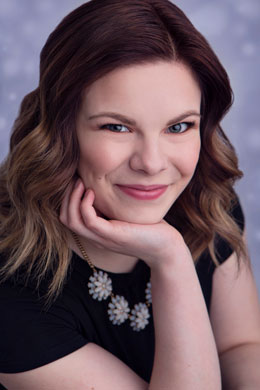 Emma
Intermediate Stylist
Doing hair has always been a passion of mine, and with 2 sisters and a mom I had many opportunities to explore my talents. I didn't discover my true abilities until high school where I had an incredible teacher inspire me to pursue my dream. I completed the program with the highest marks earning me the cosmetology award. Since then I have taken classes in various techniques learning the newest trends in colouring and cutting. In addition, I am now the salons session stylist for Kevin Murphy where I learn to adapt runway looks into everyday styles. I've always taken pride in being a creative person, and to see my ideas brought to life fills me with extreme joy. I cannot wait to learn and grow so much more.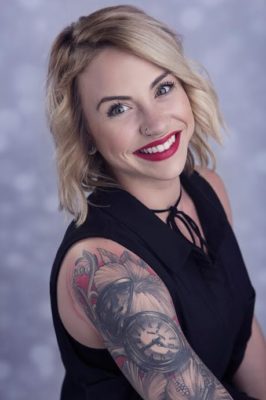 Shelby
Intermediate Stylist
I always knew I was meant to work in the beauty industry. Growing up, I was always cutting my barbies hair, asking my mom if I could play with hers, or if she would help braid mine. I found my place in the industry in 2011 after graduating from Est-Elle Academy; my career has taken flight ever since. I have traveled within Canada and the United States studying business, advanced cutting and coloring techniques, and keeping a keen grasp on all of the latest trends. I love what I do more and more everyday. All in all, my passion is people, and I cannot wait to meet you!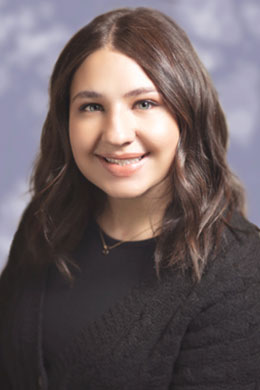 SYDNEY
Receptionist/Administrator
I am currently attending the University of Alberta majoring in Clothing, Textiles & Material Culture. My goal after school is to work within the sustainable fashion industry as I love clothing as a creative outlet, but also love the environmentally beneficial aspect.
Working at Charisma Hair Fashion is great because being in a similar realm to fashion is a perfect fit for me. My position allows me to have so many different level interactions on a daily basis, and I couldn't be more content with the work I do.
Hours
Tues - Thurs 9:00 am - 8:00 pm
Fri and Sat 9:00 am - 5:00 pm
Sun, Mon, and Holidays - Closed